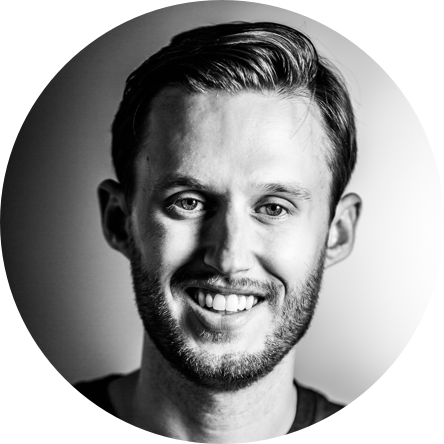 Austin Phillips | 12.17.15 | 1.5 min read
This Week in Review - It's A Shape Christmas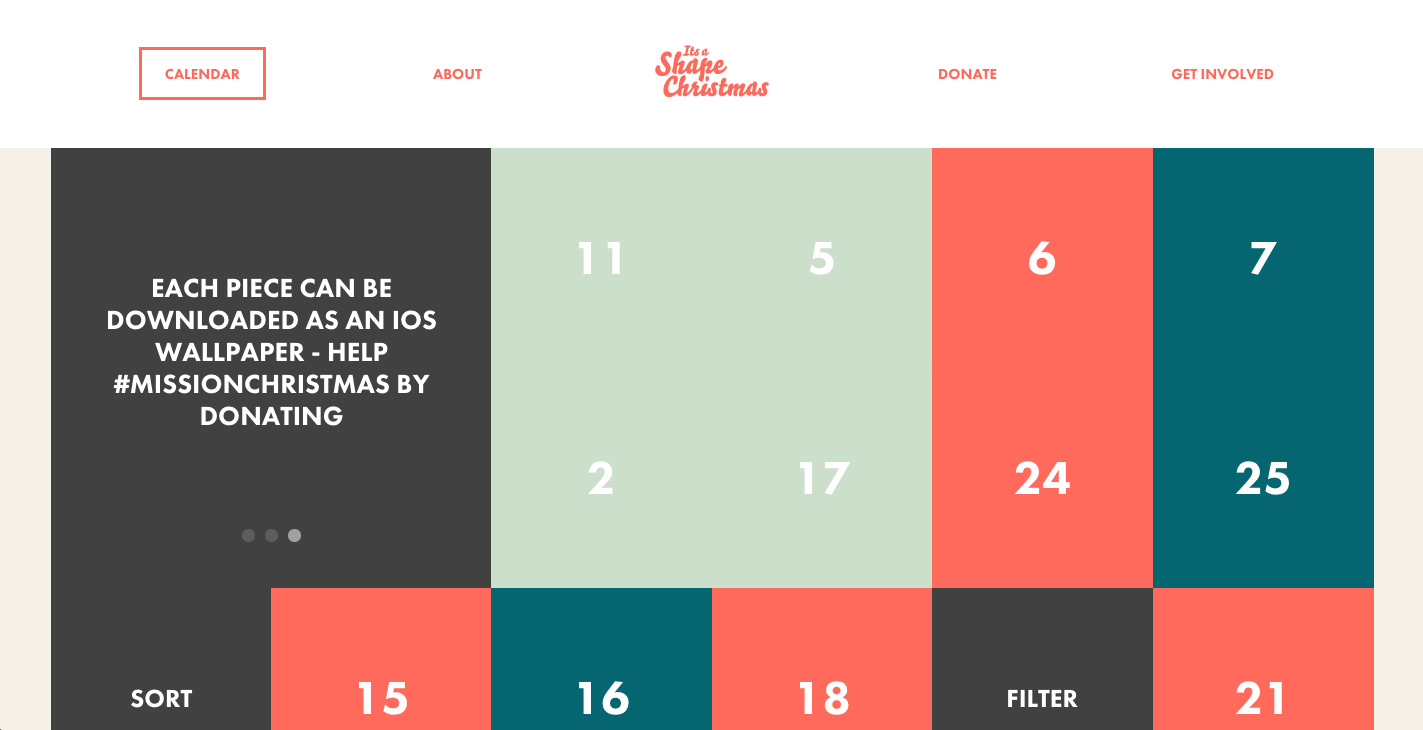 Once a week here at Matchstick Studio we pick a website that we found to be particularly remarkable for one reason or another. We break it down and explain what's working and what's not. This week we are taking a look at It's a Shape Christmas.
ABOUT THE WEBSITE
It's a Shape Christmas
started in 2011, Shape created a collaboration project that connected students, graduates and industry professionals together. They created a digital platform to enable creatives to create artwork free for download to end users on iPhone & iPad. The process is simple. A digital calendar that counts down to christmas and reveals a bespoke illustration each day themed around 4 different Shapes (Square, Triangle, Circle and Hexagon) & Christmas! 25 creatives are chosen to feature their artwork from all over the world.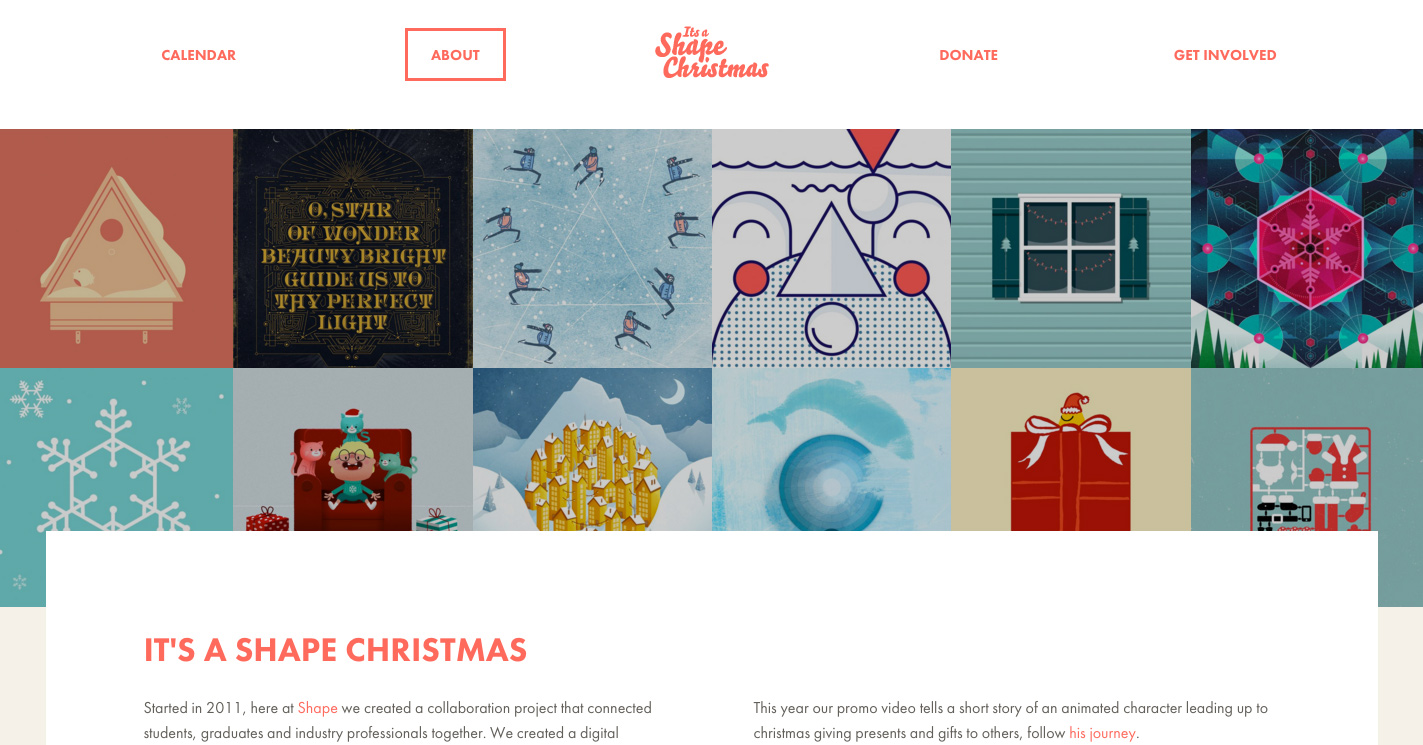 USER EXPERIENCE
It works. It works very well. Any time a website can keep you clicking and exploring for 10 or 15 minutes without even realizing it, you have done something right. Take a look at it and let us know what you think? I have to admit that we were thrown off by the random order of the calendar at first, but we quickly began to enjoy the hap-hazard visual adventure.
RESPONSIVE DESIGN
The site seems to work well across every device we tested on. It's fast, easy to navigate and gets you to the information quickly and with zero irritation. Some people may not like the random order of the calendar, but we actually enjoyed it!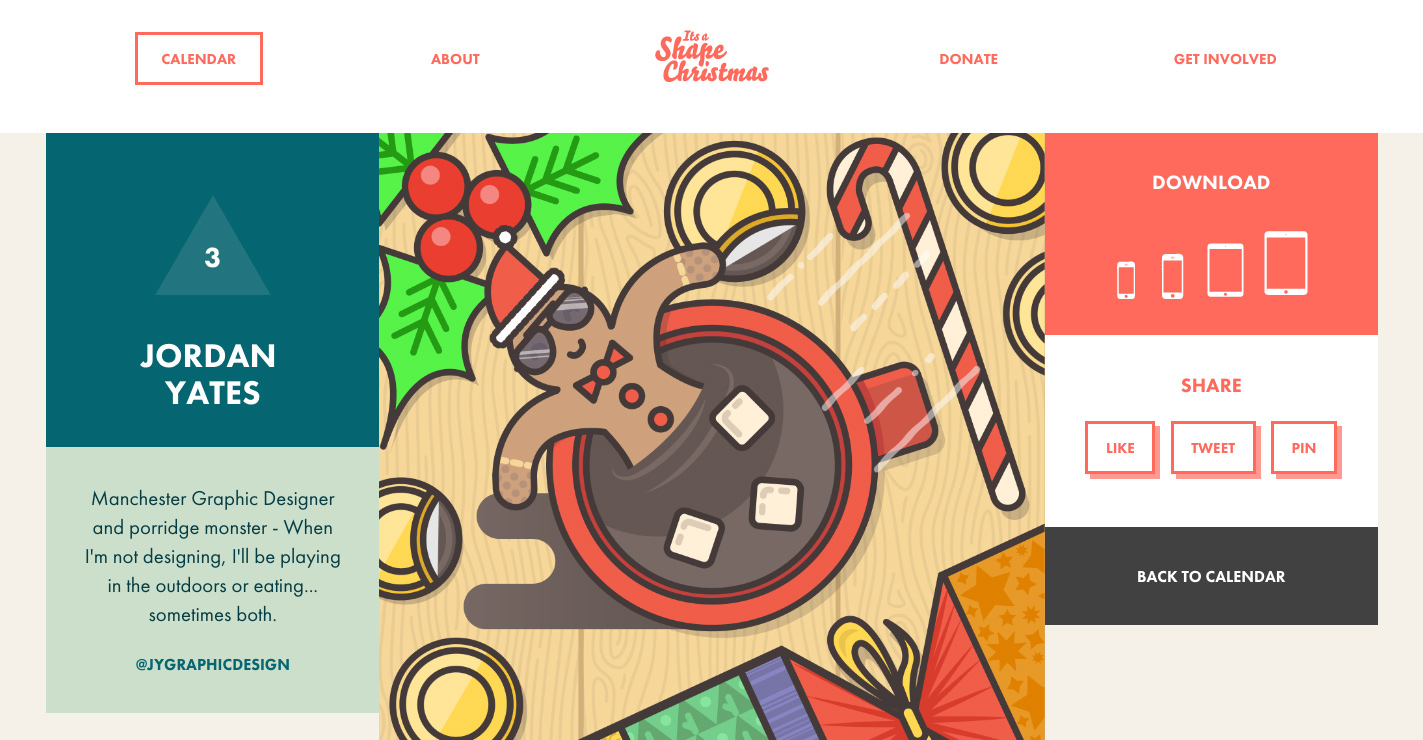 CONCLUSION
All in all, its a great site that's fun to explore. I'm looking forward to checking out the new artwork every day as it's revealed through the end of the month.
Have a site you would like to see us review or a critique of your own for this one? Tell us in the comments below!