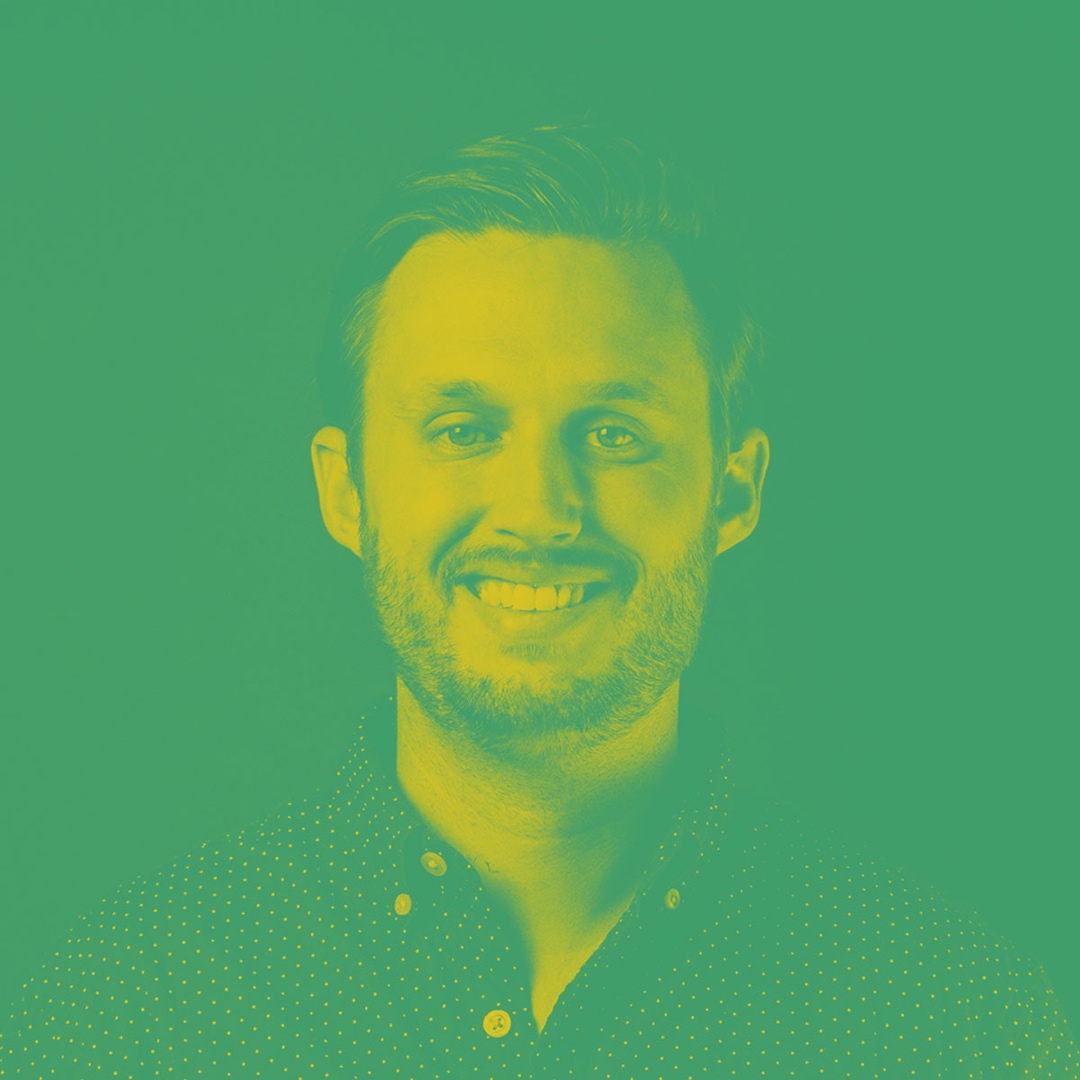 Austin Phillips | 11.29.15 | 4.5 MIN READ
How do I get my startup featured on Mashable or TechCrunch?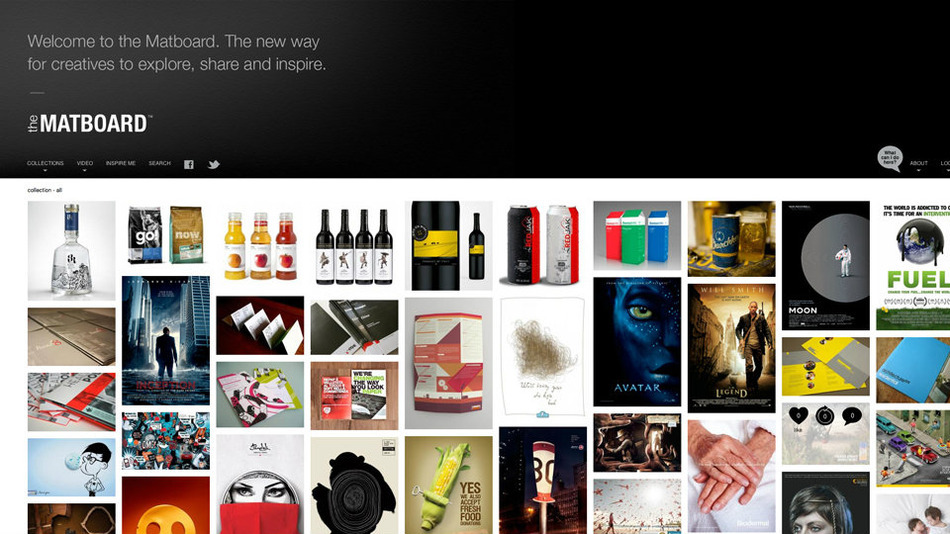 This is one of the most common questions we get asked. People always want to know how we got The Matboard (one of our internal projects) featured on Mashable, what the process was like and how much it helped our growth. We've decided to share our experience, and hope to see your startup or side-project on the front page of the internet very soon. While, the process will be slightly different for each startup, this can serve as a good guide for those who have never gone through the process or have tried but been unsuccessful.


THE PITCH

Target
Start by hand picking a select few websites that you want to be featured on. Don't only focus on the major players. There are plenty of small and medium size websites that cover startups that can be very valuable. Choose websites that are a good fit for your product or new company.

Find a Contact
Mashable, TechCrunch and the rest all have generic story submission forms. While these may work for some, they did not work for us. Instead, we used social media to track down reporters covering stories that were in line with our product. We reached out to them, got their email and sent our pitch directly.

Keep it Short
One short paragraph. No more. No less. There is really no point in adding fluff.

Don't be boring
Reporters receive a large volume of pitches on a daily basis. A boring email is not going to get their attention. Be creative and please at least sound excited about what you are pitching.

Provide Links (make sure they work)
This is a pretty major detail that must be included. You've got to have a live working link for your contact to check out. If it's not publicly available, then provide a private, unique URL or set up password access. No one is going to write about your startup if they can't see it in action. Also, we've all made the mistake of emailing someone a link, only to find out we copy/pasted the link incorrectly and it's not working. So, when you're trying to get your startup covered by Mashable or TechCrunch, please double and triple check the links to your product.

Be Human
Ever get an email that sounds like it was computer generated or simply a mass email sent to thousands of people. Yes, I know you have. Well, this is not the time to write a generic email and send it to 100 news websites. Take the time to be a human and write something that is personal and unique to each source.


THE PROCESS

We followed the above process and sent a few highly targeted, personal pitch emails. Within a few days we received an email from Mashable expressing interest in writing about The Matboard. They wanted to arrange a phone interview the next day. There might have been 1 or two high fives.

The next day, we received a call from Seth at Mashable and after a few laughs, he asked quite a few questions about The Matboard. Why we built it? Who was the target audience? What did our growth look like? Who were our competitors? Now, if you are a founder, you should be able to easily answer these kinds of questions, but if you don't have statistics and growth data memorized, you might want to jot down a few notes before the call.

At the end of the call, Seth thanked me for my time and said that the story would go live the next day.

Drinks were had.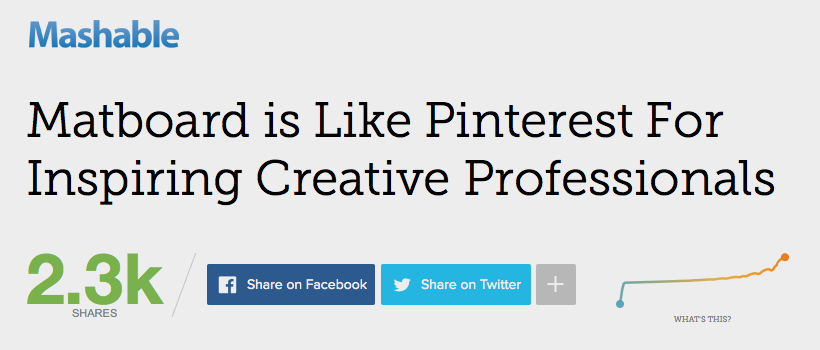 GROWTH

Initial Growth
The Mashable article sent over 100,000 unique visitors to The Matboard within the first 24 hours. This was the peak, but Mashable sent nearly half a million unique visitors over the course of the year. That is quite a substantial amount of traffic from a single article. This is a very important thing to consider as you are pitching your startup. Can your website handle that kind of a traffic spike? If your website was hacked together on a budget or built on a $50 Wordpress theme. The answer is almost certainly NO. Imagine getting that kind of traffic pouring in for their first impression of your startup only to arrive at a website that has crashed or is barely functioning. You've probably lost hundreds of thousands of potential customers forever. Fortunately, The Matboard was a custom coded web application built from scratch with the ability to scale and handle any number of users. So, when the traffic was spiking we were able to sit back and relax.

Ripple Effect
If you've never gone through the process of having a product or startup featured on a major website like Mashable or TechCrunch, you are probably not aware of what I call the ripple effect. A story on the homepage of Mashable or any other major news site is going to create a lot of buzz. The Matboard became a "trending" topic on Twitter, and it was included in multiple twitter email blasts. Wired.com picked up the story and wrote about us, Tech Crunch tweeted about us, and a huge number of medium and small blogs picked up the story and either wrote their own copy cat story or emailed us for a personal interview and follow up articles. We even had newspapers in Central America reaching out to us for interviews. Combined, the ripple effect sent another half million unique visitors to The Matboard throughout the rest of the year.

Have your own feature success story or other steps you like to follow when generating press? Let us know in the comments!