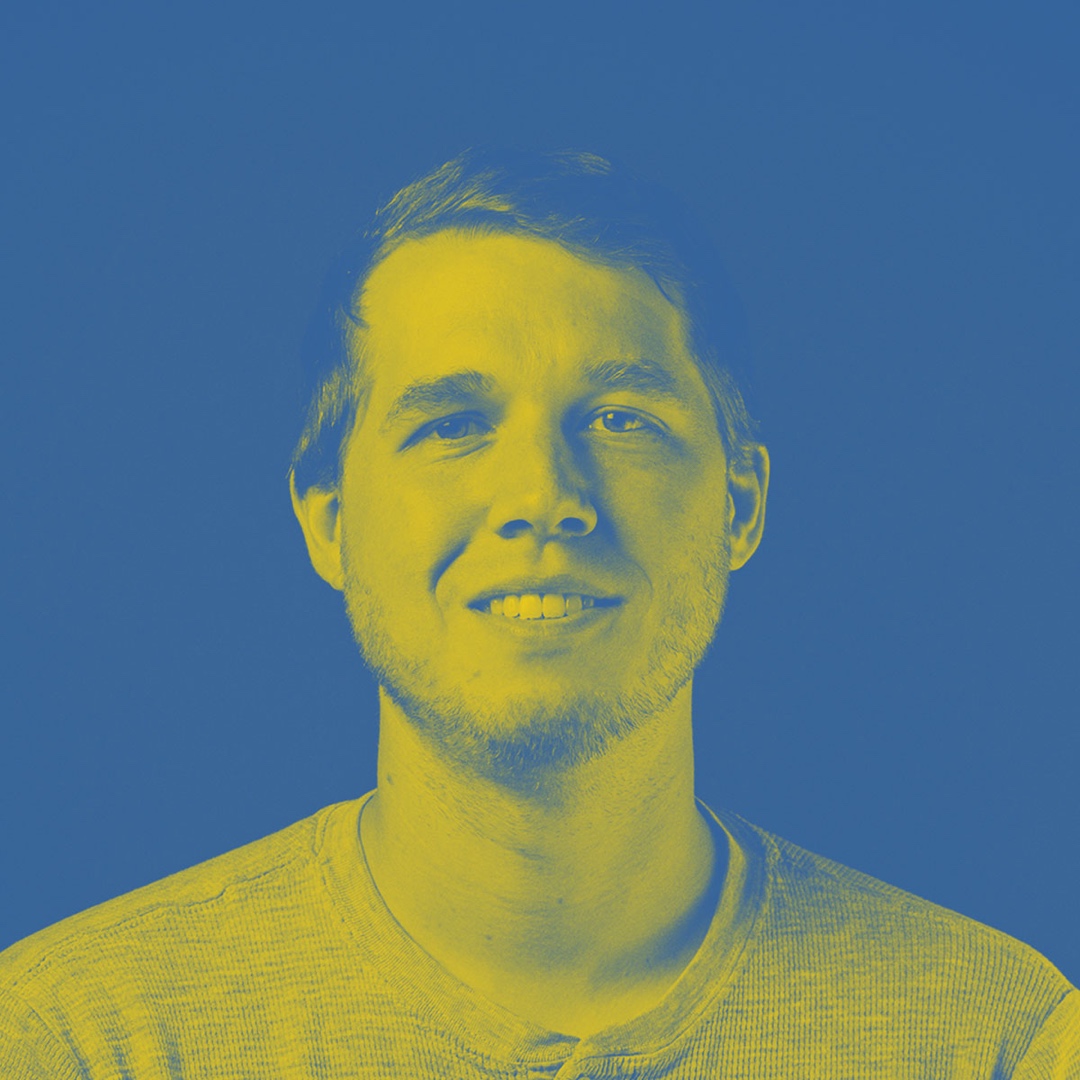 Jordan Carmon | 11.22.17 | 1 min read
New Launch: George's Majestic Lounge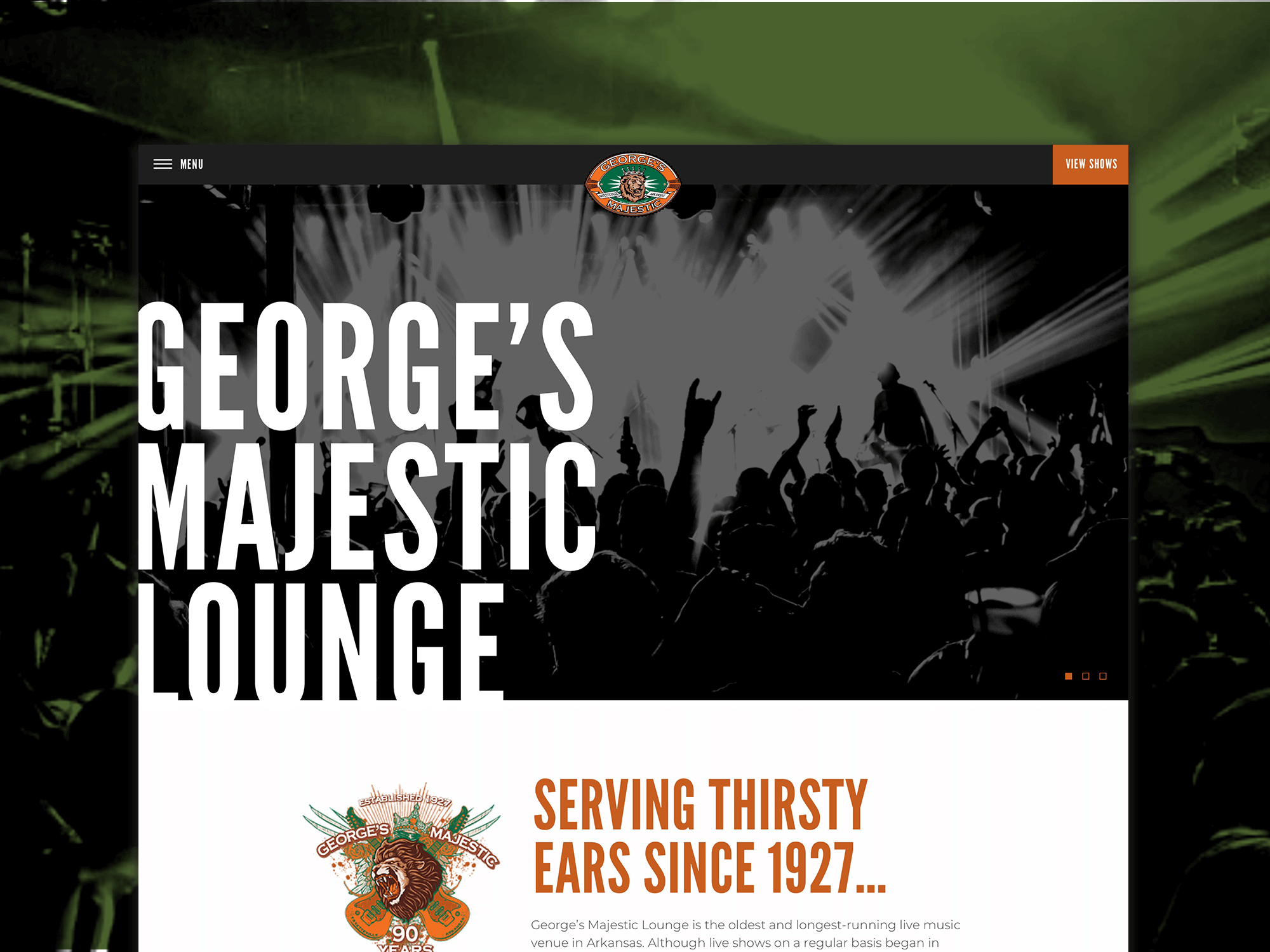 George's Majestic Lounge
is the oldest live music venue in Arkansas and a Fayetteville staple. After thousands of shows with some of the biggest artists in the country, it's no wonder why George's has received accolades from the nations top publications. If you haven't been to a show at George's, you're missing out. And now, it's easier than ever to find all the information you'll need at their new
website
.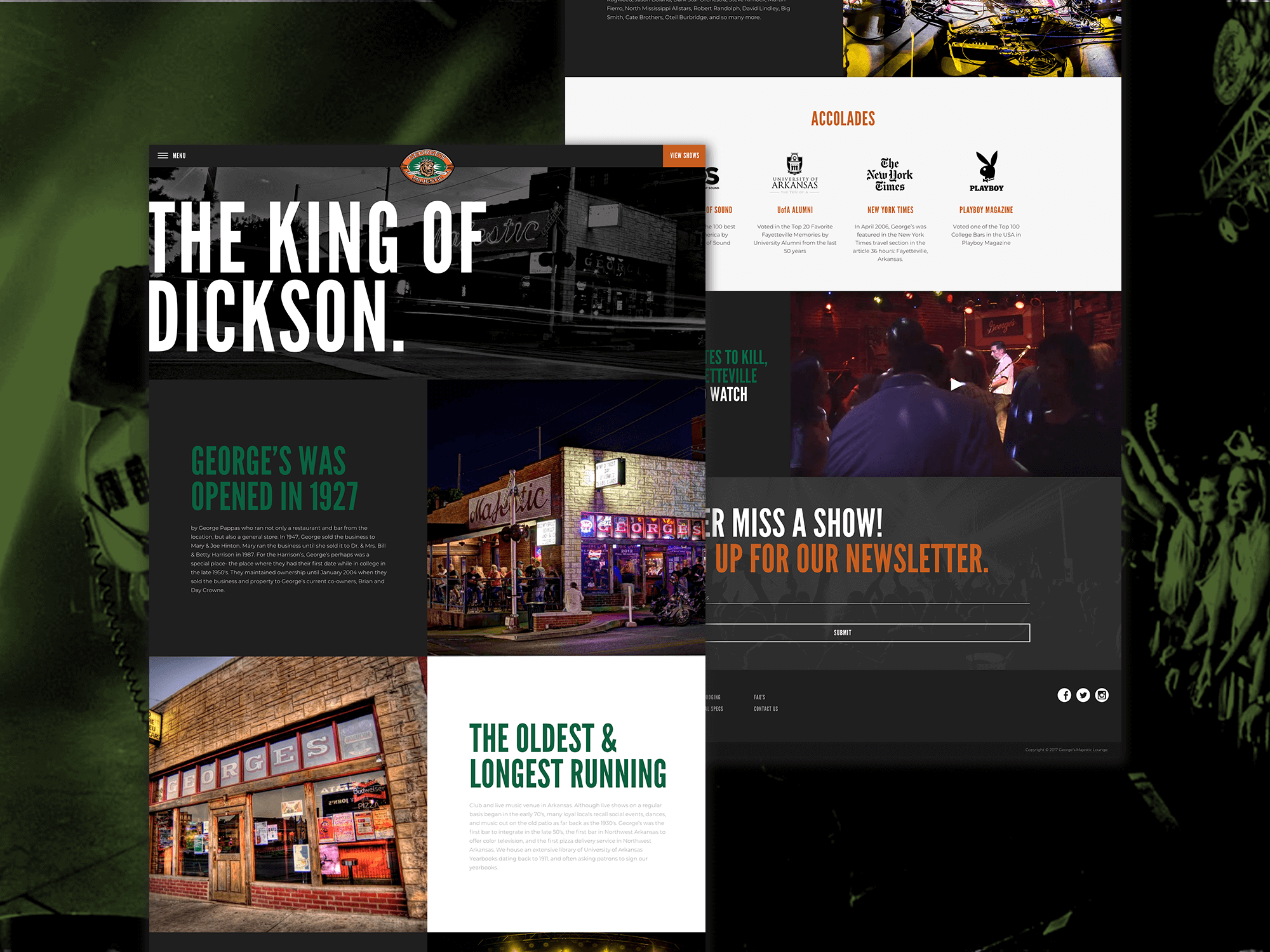 Our two main tasks with this new site were 1) get them off of their outdated DIY web builder to provide a modern, responsive experience and 2) integrate with their ticketing platform
stubs.net
. One of their biggest headaches was that they had to update shows in multiple locations. By integrating their new site with the ticketing platform, they can set up their show once and have it display across their site in real time.
For the design, we wanted to create an experience that was as big and bold as the
The King of Dickson
itself, and make it easy for users to buy tickets, quickly navigate to the information they need, and plan their trip to Dickson Street. Responsive on all sizes of devices, you can be sure of an easy experience no matter where you are.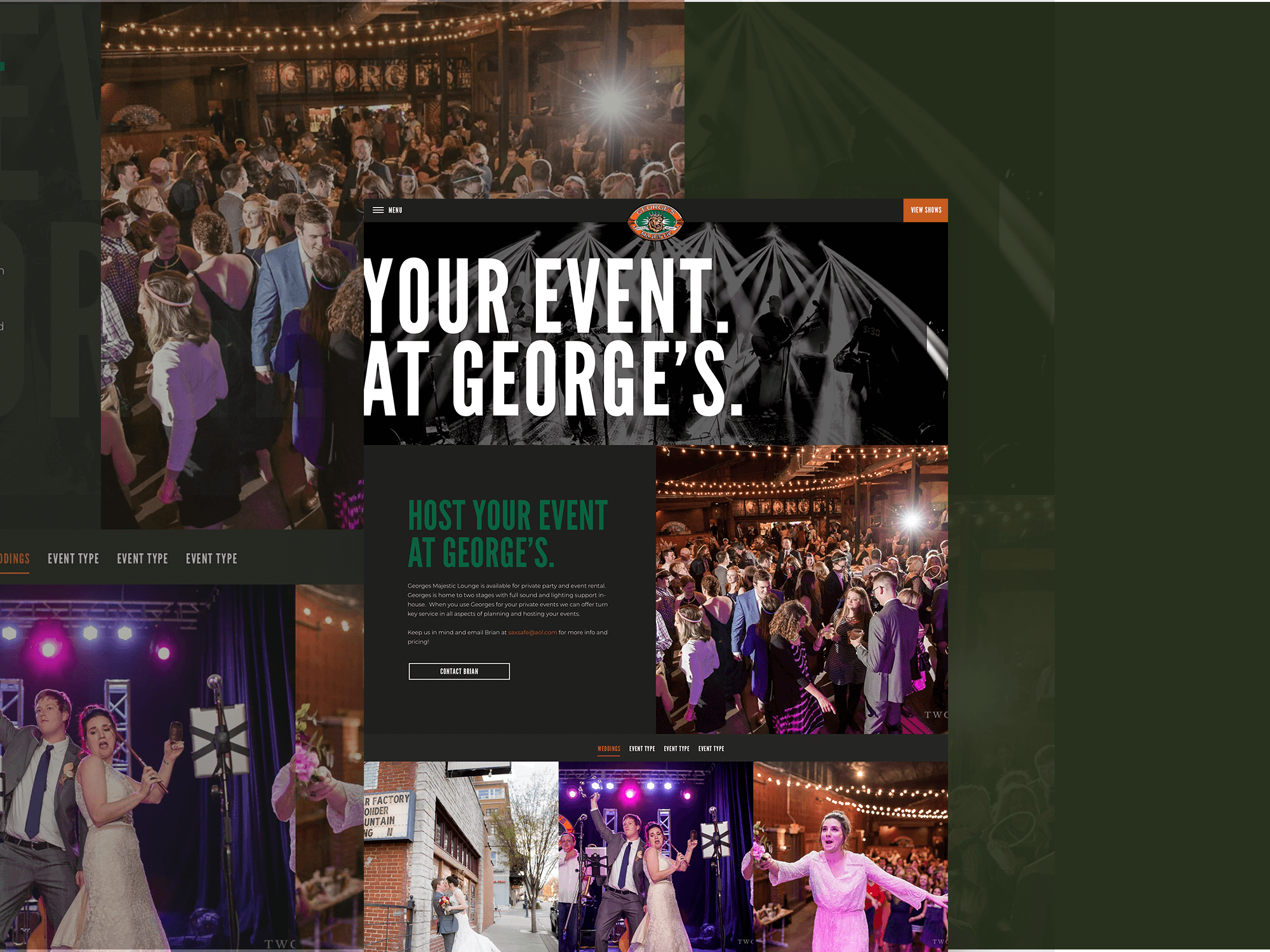 We're proud of the new
George's
site and hope it makes the experience for customers and show-goers easier when planning their next night out. Leave us any thoughts or feedback below!