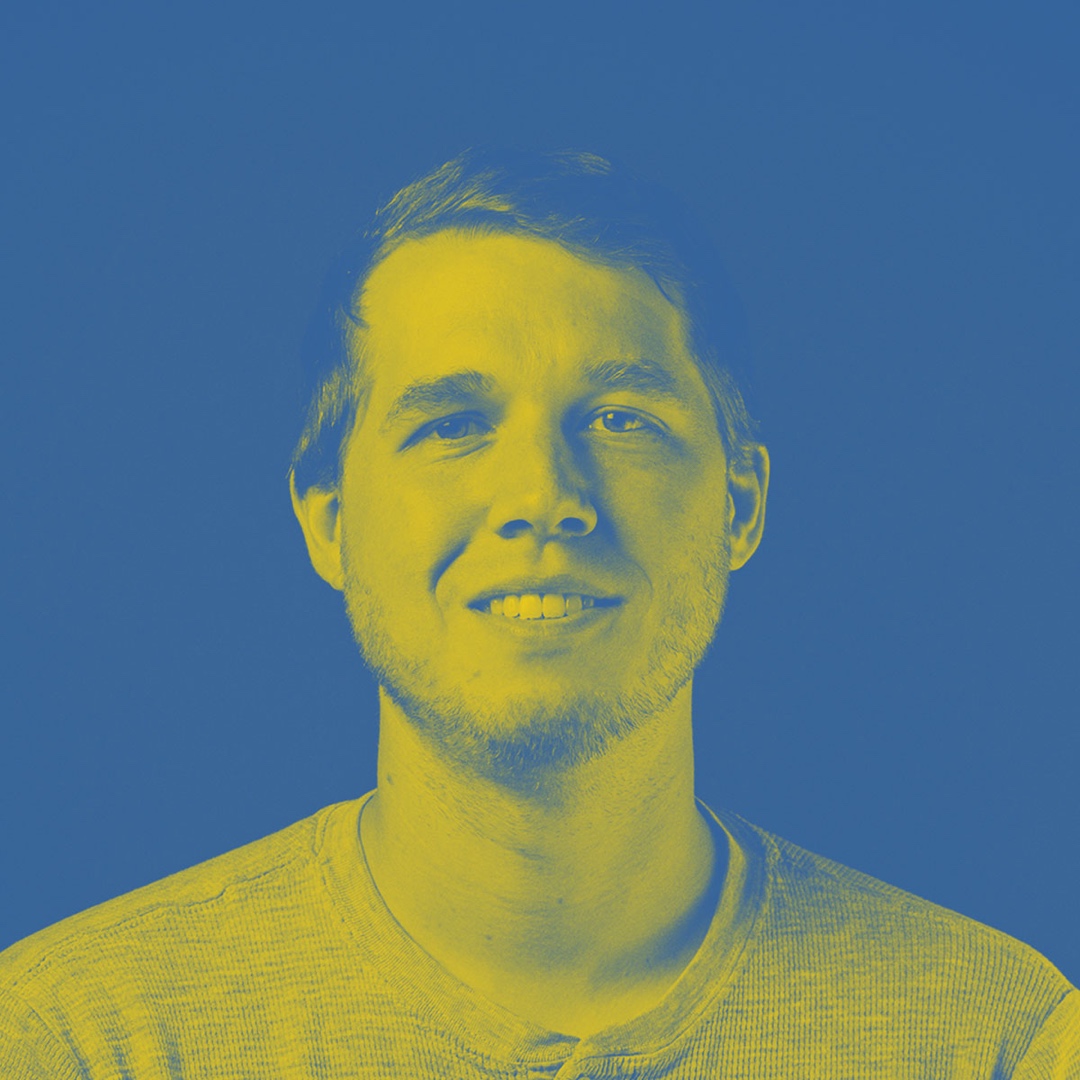 Jordan Carmon | 05.05.17 | 1.5 min read
New Launch: 102.7 FM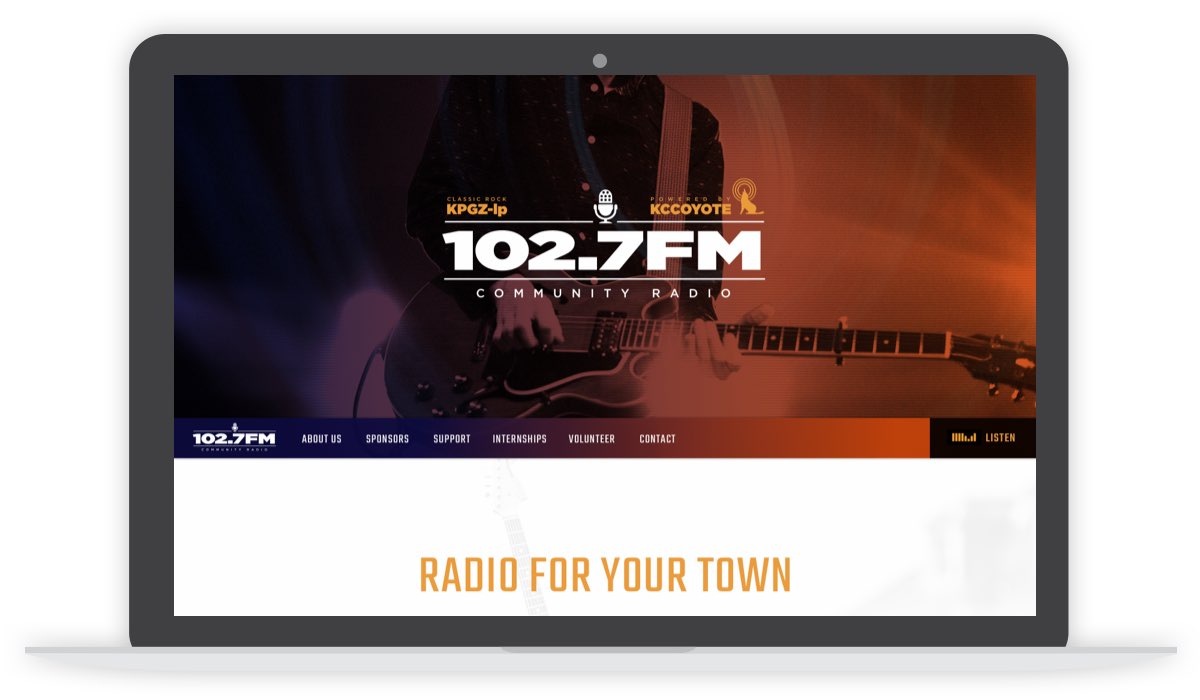 When a small classic rock radio station decides on an identity and marketing overhaul, there are a lot of big decisions to make. One of the biggest questions is whether or not to invest in a new website. For 102.7 FM, based in Kansas City, MO area, the answer was a resounding yes. They reached out to us to see what their best options were.

They already had a nice, newly designed logo and a general design direction but needed the website to help elevate and establish the full color palette and brand's visual identity. In addition to that, the website needed to be fully responsive and include an integrated radio stream player.


How Fast Can You Do This?

The only catch was that they needed it fast. I mean, really fast. Because of this they decided to take advantage of our Modular Custom Framework which allows for beautiful custom design and development within a greatly reduced timeframe.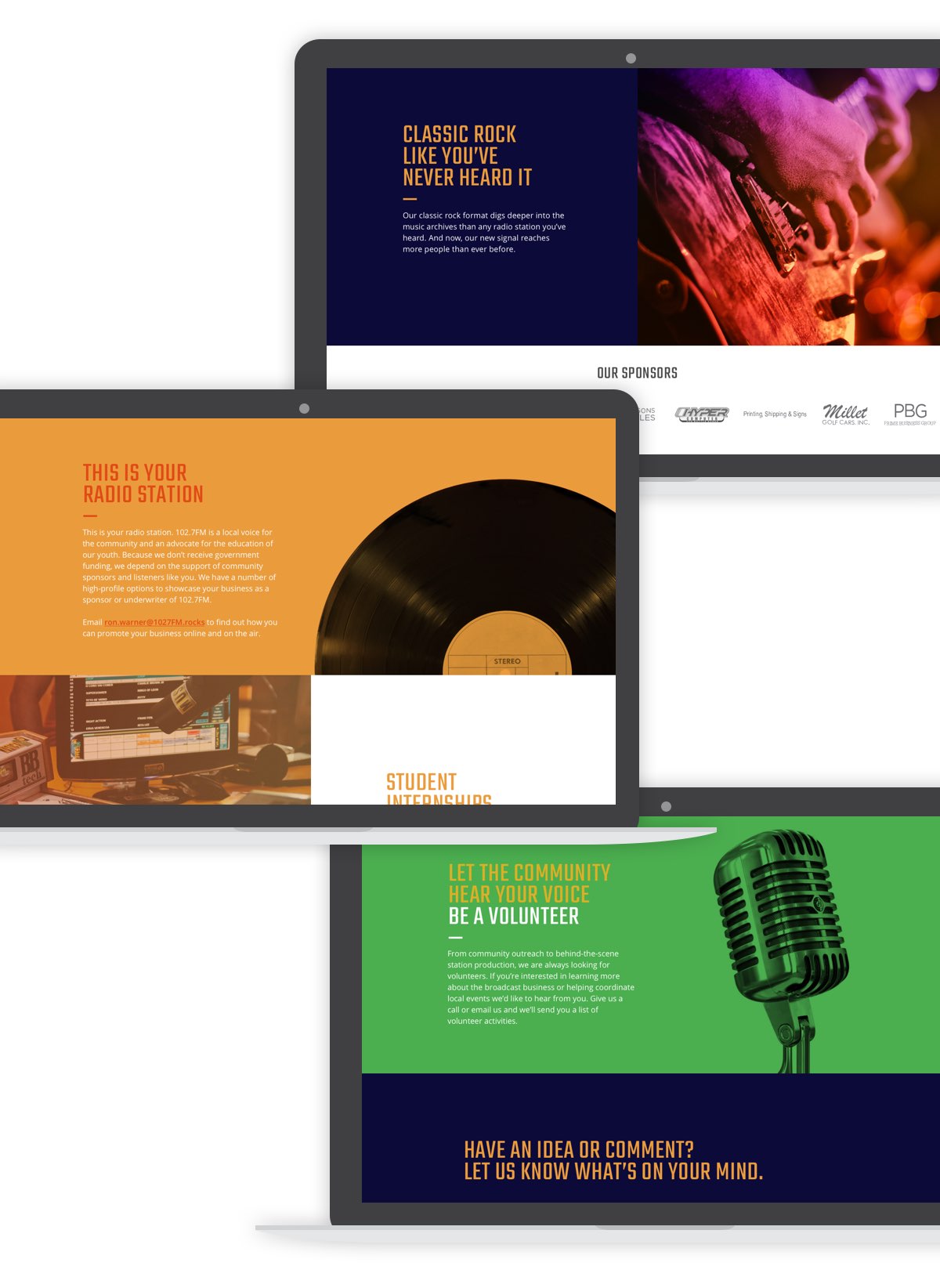 We started off by developing a color palette and identifying the right combination of typefaces to really represent the brand. We chose a combination of retro blue, orange, yellow, and green and combined that with Teko and Open Sans - two fantastic Google web fonts.

From there, we designed, developed and launched the new 102.7 FM website in just under two and a half weeks.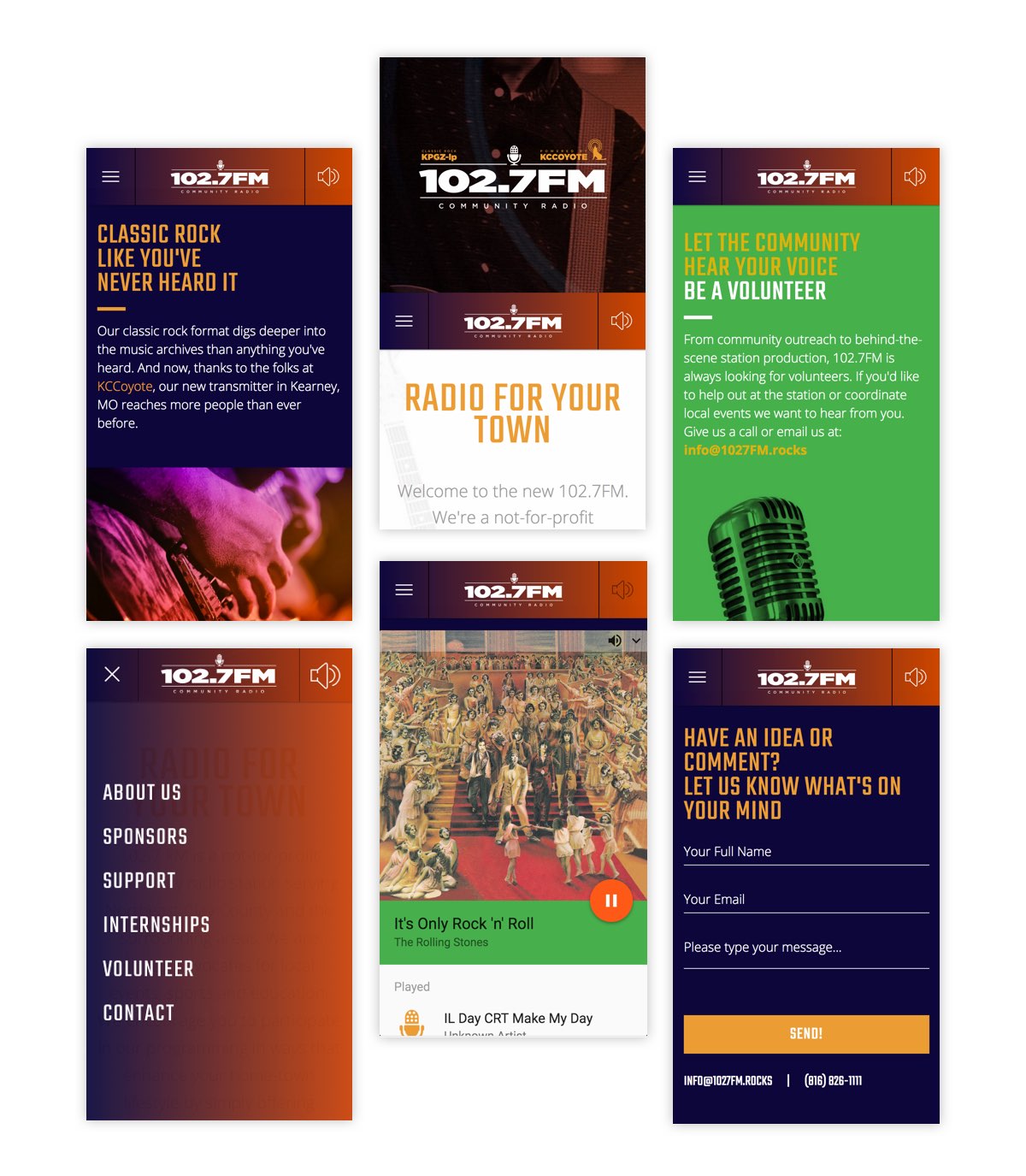 Contact us
if you'd like to find out how we can build a killer website with a short timetable. And, be sure to check out 102.7FM if you're looking for a totally unique classic rock format that digs deeper into the music archives than anything you've heard before.