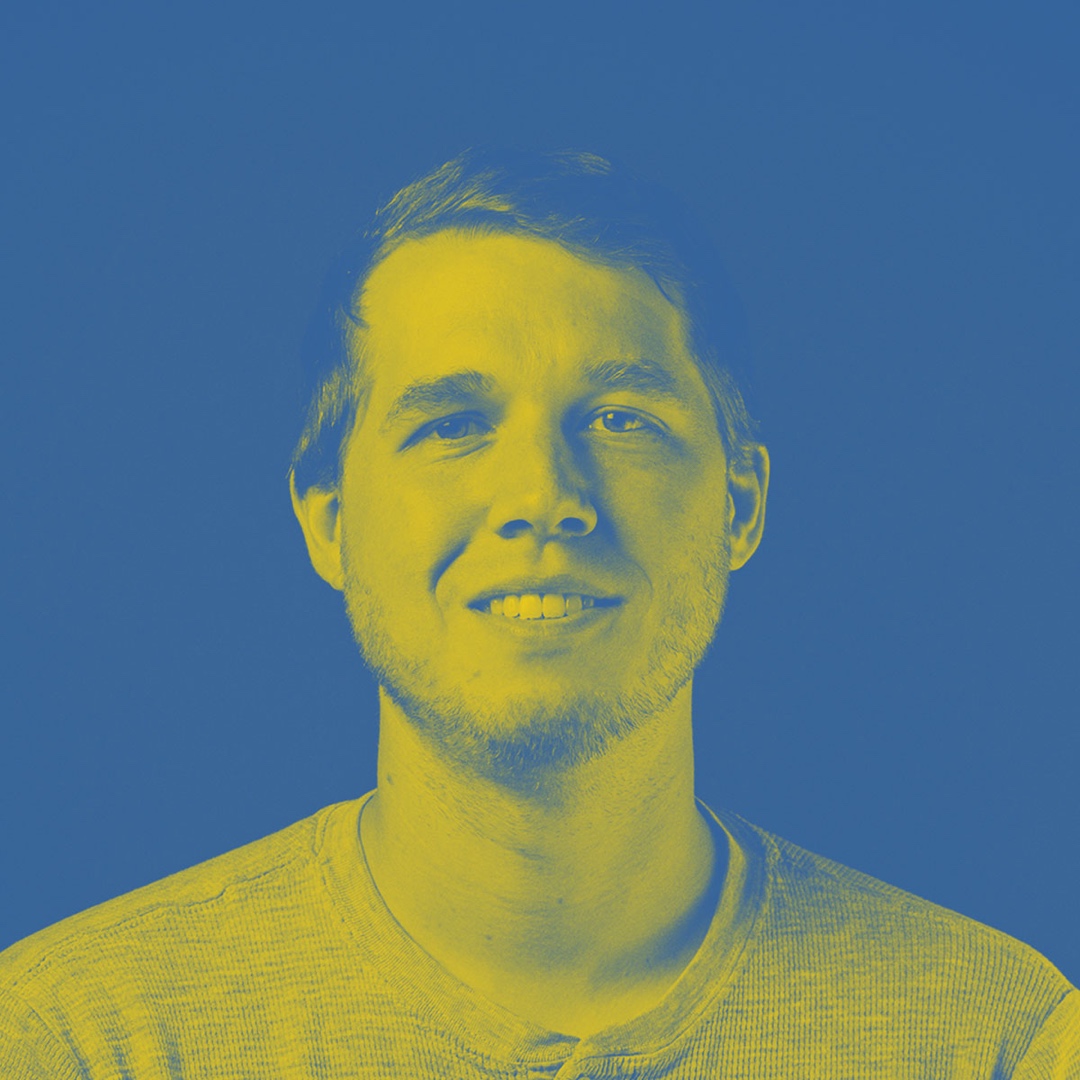 Jordan Carmon | 10.31.16 | 1 min read
New Launch: Say It With Beef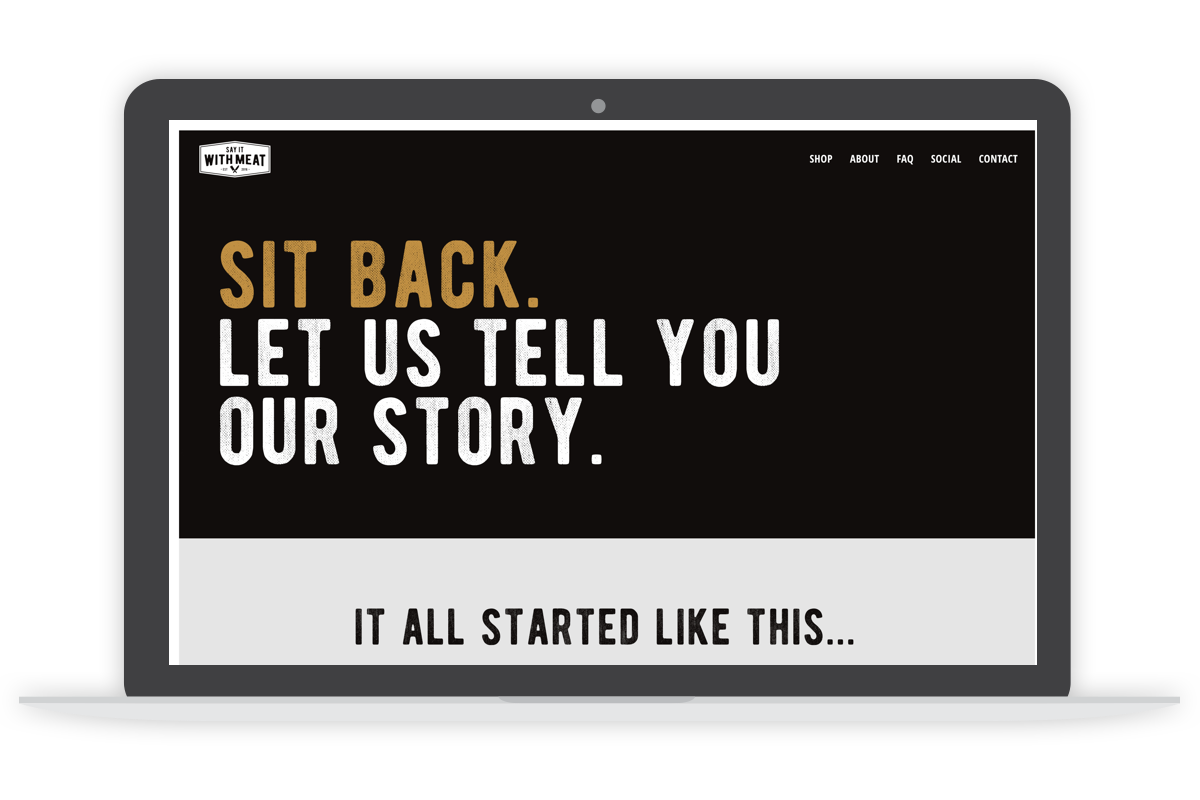 We've been fortunate to work with what is probably one of the most unique products you'll hear about.
Say It With Beef
is a tasty alternative to flower and card giving that will leave anyone's mouth watering. Born out of a kind gesture to a sick friend, Say It With Beef started with a handmade bouquet of roses made entirely out of beef jerky. Today, you can get roses and daisies in a variety of flavors still handmade and still 100% beef jerky.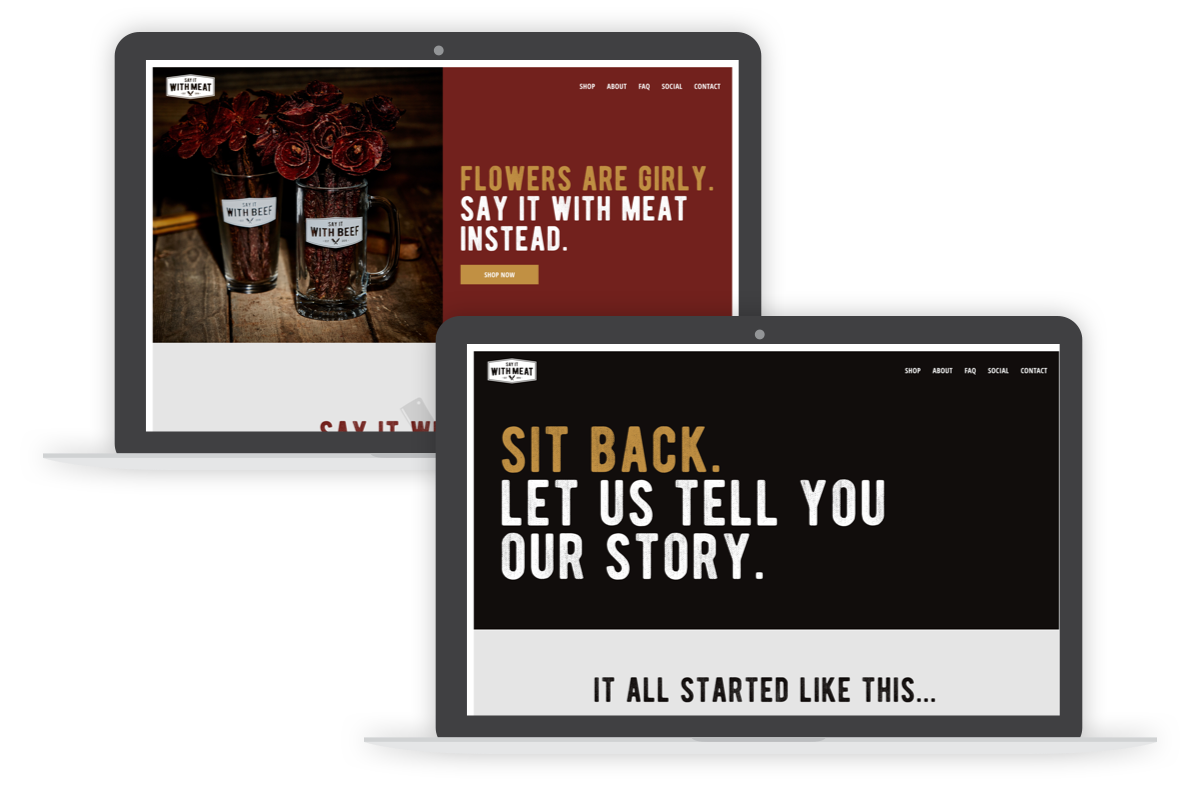 Design Direction
Beef jerky is arguably edgier than flowers, so we needed a site that was edgier than most. Combined with incredible product shots by our pals at
Hatch & Maas
we were able to create colors and textures that make the products pop. We also wanted to convey the handmade nature of the products, but in a clean and concise way. Finding the balance of ideas is key.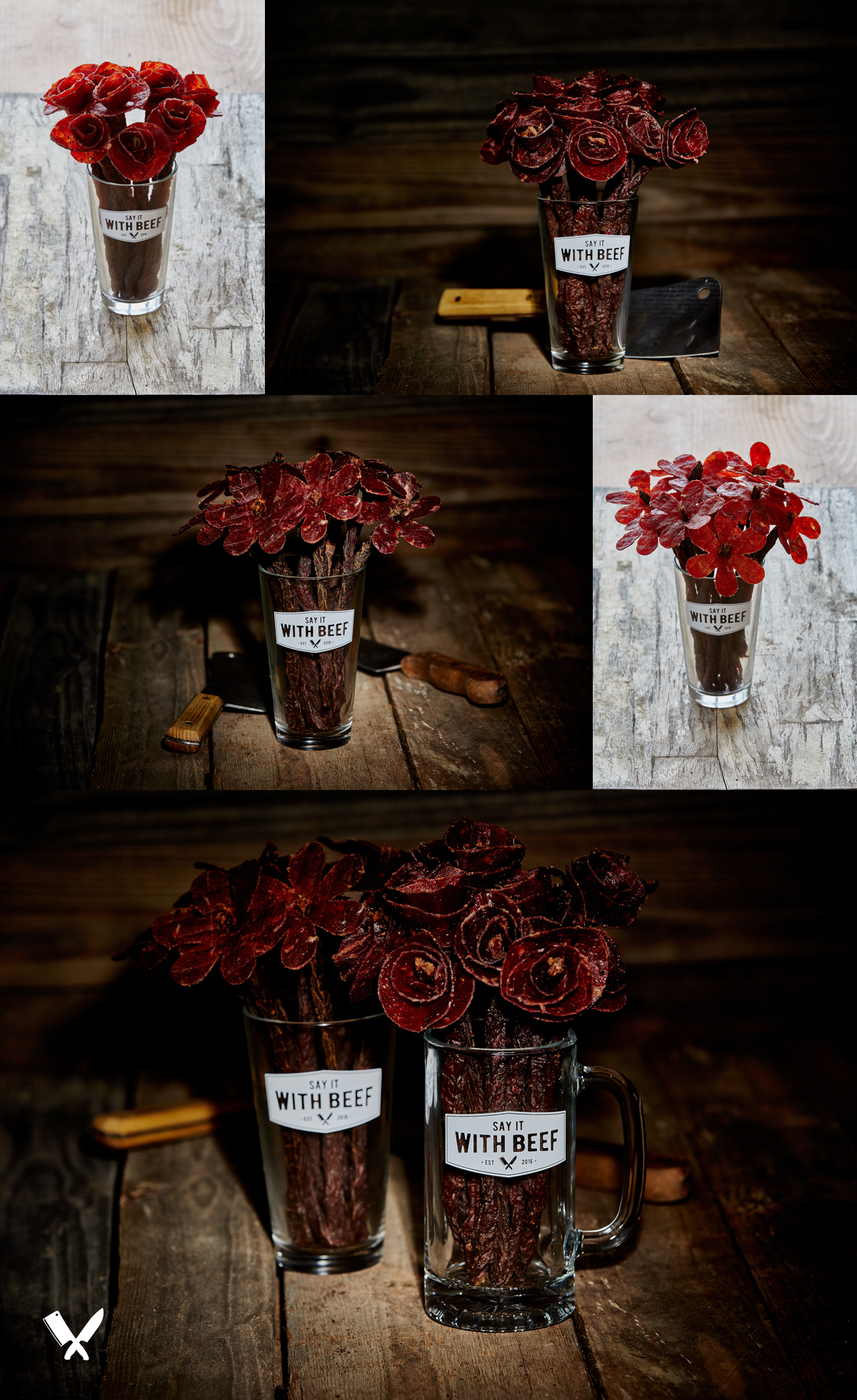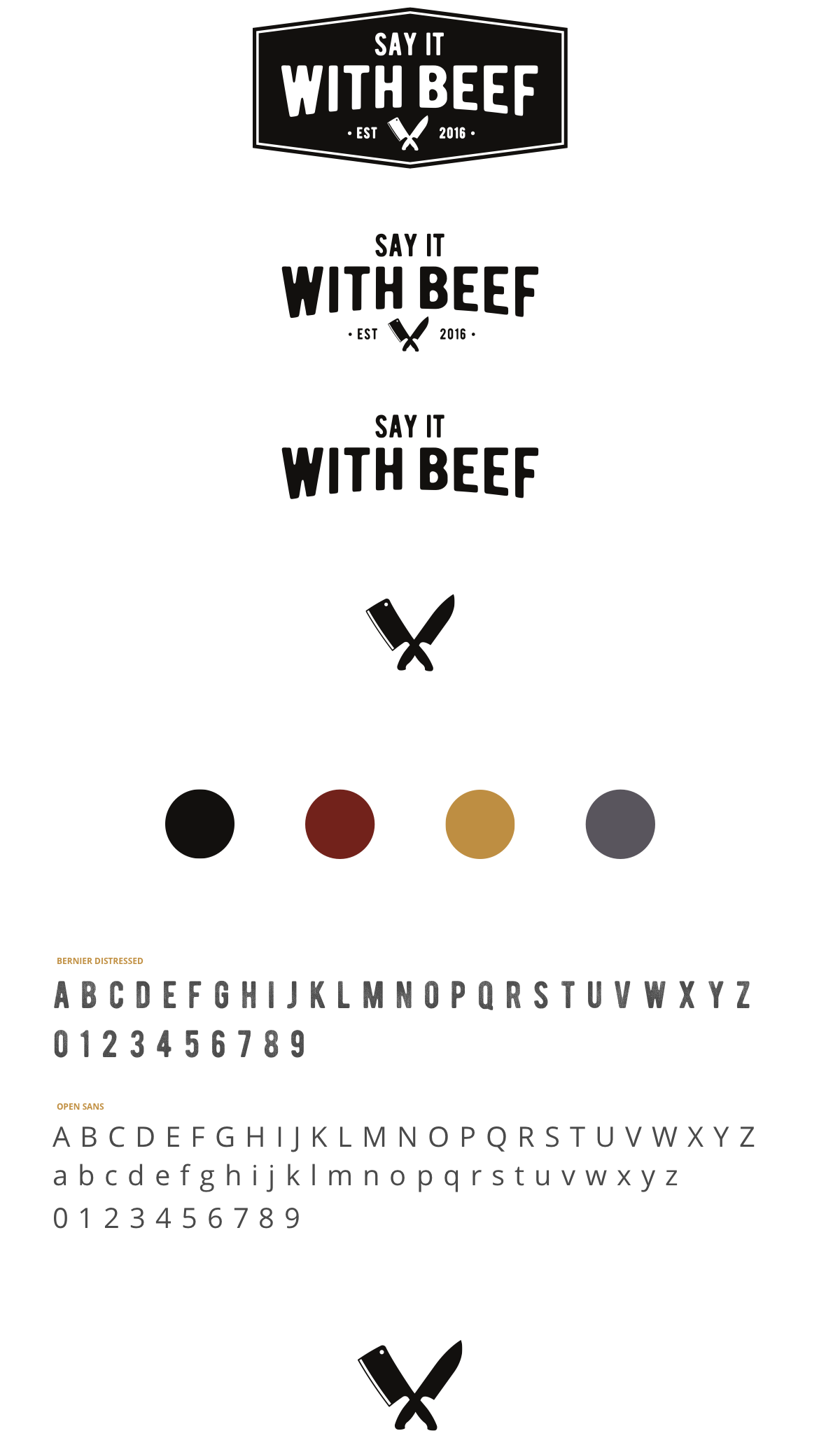 The next time you have a gift to give, ditch the flowers or cards and
Say It With Beef
instead!