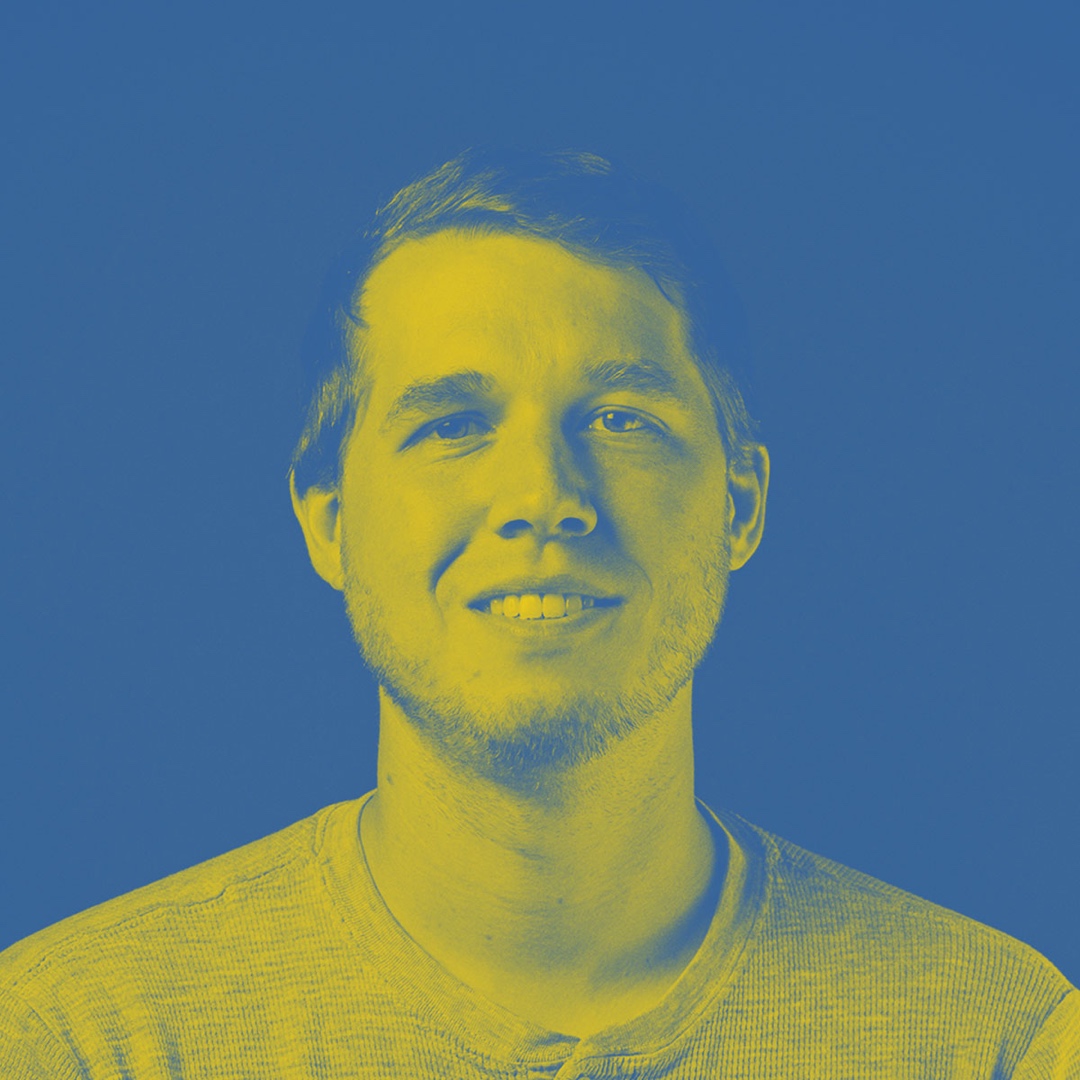 Jordan Carmon | 01.15.19 | 5 min read
What Makes Matchstick Studio Different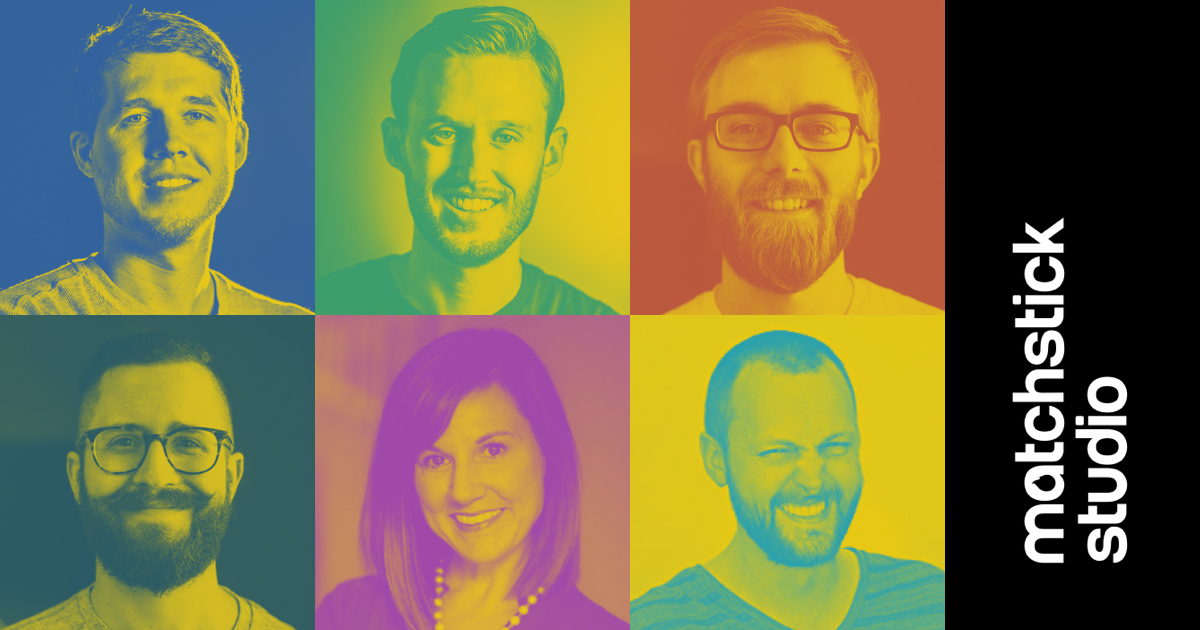 Corporate identity, packaging, web, apps, print, photography, etc, etc. Our list of services is long, and we work each one with a high level of professionalism and pay attention to the details. However, our products and services aren't what sets us apart. We're certainly not the first business to offer logo design, social media marketing, or app development, and we won't be the last. As 2019 kicks off, and we begin our fourth year, we felt it was appropriate to take a look at what really makes Matchstick Studio. We create impeccable work, but we're not the only ones to do so. We have the most incredible team, but there are also many great people who work in our industry. So the question arises, what makes us different from everyone else?
1) Real Honesty
When we made our first hire a couple years ago (Tom Knox, a web developer), the very first thing he pointed out to us (and still does), is how we talk with and treat our clients. He was amazed that we spoke with people in a real way and weren't pushy and constantly trying to close a deal. If you come from a sales environment, it's probably a little strange, but it's the only way we know. And it's not just Tom, our clients have pointed this out as well. The truth is, we're in the business of helping other businesses. Our clients are our partners and their success is our success. We're not beholden to investors, banks, or third parties that can dictate how we operate. Our goal is to achieve our clients' goals. What's the alternative? Selling something to a business when we know they don't need it and it doesn't fit their model? Just to make a quick buck?
We believe in doing the best work possible, in an upfront and honest way, to accomplish the goals of our clients. And if we're not the right people for the job, we're not shy about recommending our competitors who may be the best fit. To that point, another one of our truths is, we don't say 'yes' to everything. Have you ever heard of an auto body shop who also offers suit tailoring, or a landscaping company that can double as your attorney? That would, of course, be absurd. That's why we will recommend, or help find, other experts that can do work if we don't have the capabilities in-house, which leads to the next point.
2) In-house Work
Everything we do is done in-house, by our team. Everything. Every brush stroke, every color combination, every design, and every line of code is created by us, for our clients. If we don't possess the skills, we'll tell you and help bring on an expert who does to work with us. There are a lot of misconceptions and misinformation about our industry as well as a lot of 'designers,' 'developers,' and 'gurus/specialists/rockstars' who will sell you a service at a premium and then either outsource or purchase templates at the lowest available price. If the folks doing this are up front about it with their clients, then that's totally great. At the end of the day, there's nothing inherently wrong with templates as long as you know that's what you're getting and you feel confident in the value you're receiving for the price. After all, as the saying goes, you get what you pay for. However, we have encountered countless businesses and individuals in our industry that will tell you they're doing the work and then turn around and purchase the cheapest solution possible, and that's wrong. We work directly with our clients to create the solutions that will achieve their goals, and we do it all with our next point.
3) Great Service & Fair Pricing
In our view, if you offer great service at a fair price, you'll never have a lack of customers. This has proven itself over the years in the great relationships we've formed with our partners. We combine the first two points of this article with the goals of our clients to provide the right solution at the right price. Now, the reality is, no two creative solutions are equal. As an example, we sometimes get asked, "how much does a web project cost?," or "how much does an app cost?" Rather than giving the "it depends" answer you so often hear, a good analogy that most can identify with is "how much does a house cost?" We're not suggesting that all projects cost as much as a house (although, in reality, some can), but merely that there are a wide range of housing options. How many square feet does the house need to be? Where will it be located? Does it need a pool and a hot tub? Who will be using the house and who will be maintaining it? Are there any special switches, or secret rooms only available to a select few? In a sense, these are the types of questions we need to ask to determine the full nature of a project and to provide a fair and accurate price.
It's probably worth mentioning here that we don't charge anything for initial consultations. If you think you need a digital or print solution for your business, but aren't sure how to accomplish it or what it would cost. Or, if you think you need a second opinion about a solution you were sold, we're always interested in learning about other businesses and are willing to share our honest take. If it seems like we're a good fit, our team will work hard and deliver solutions on time. But if not, we're happy to steer your business to others who may be more suited for the job.
In closing, these are just a few of the differences you'll find at Matchstick Studio, but they're core tenets that we believe in and will never change. If you'd like to find out more about us, what we do, and what we believe, we're available by
phone
,
text
,
email
, or by stopping by the
studio
. We'd love to meet, learn about your business, and see how we might be able to grow, together.