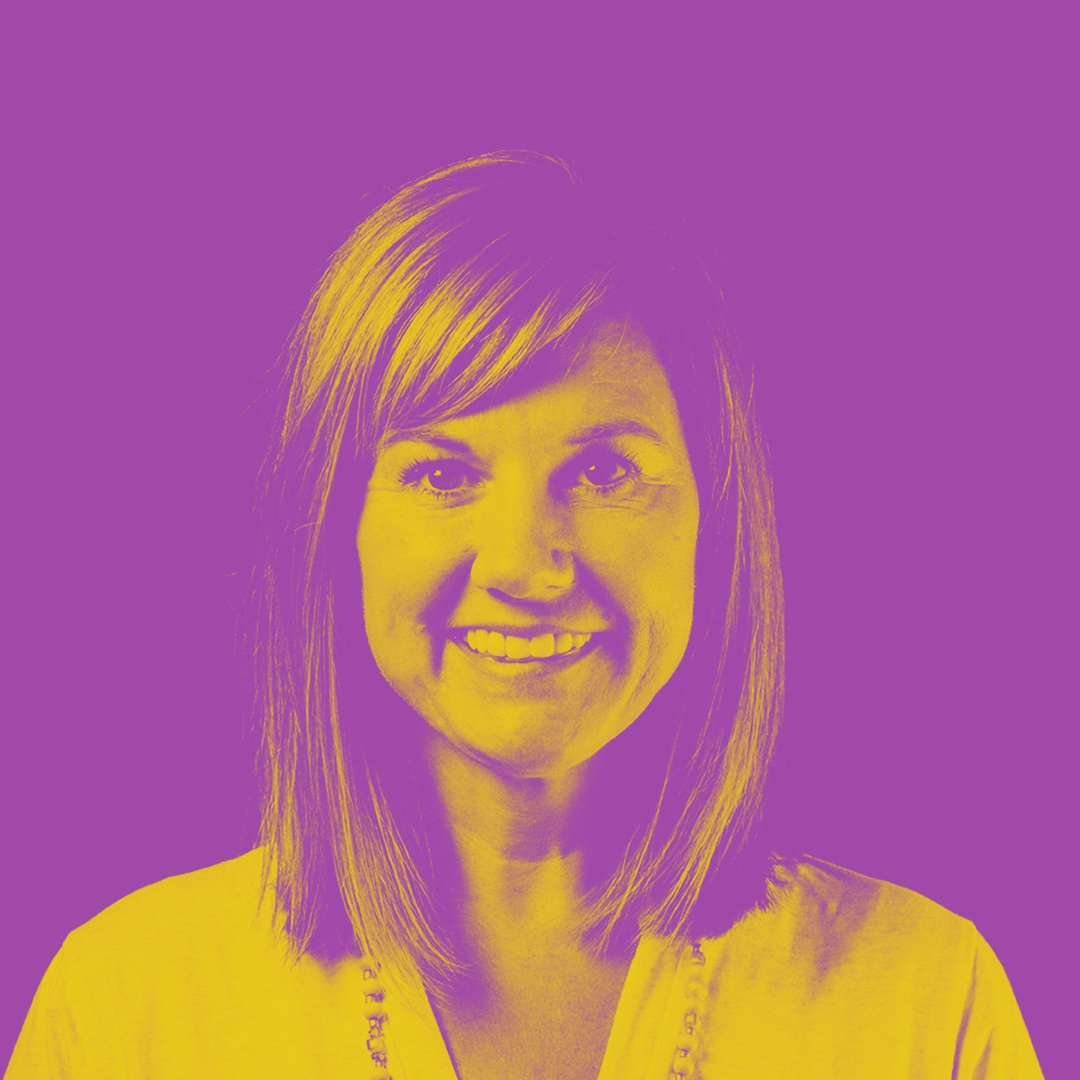 Kate Andersen | 10.18.21 | 5 MIN READ
How to Get Your Side Hustle to Bustle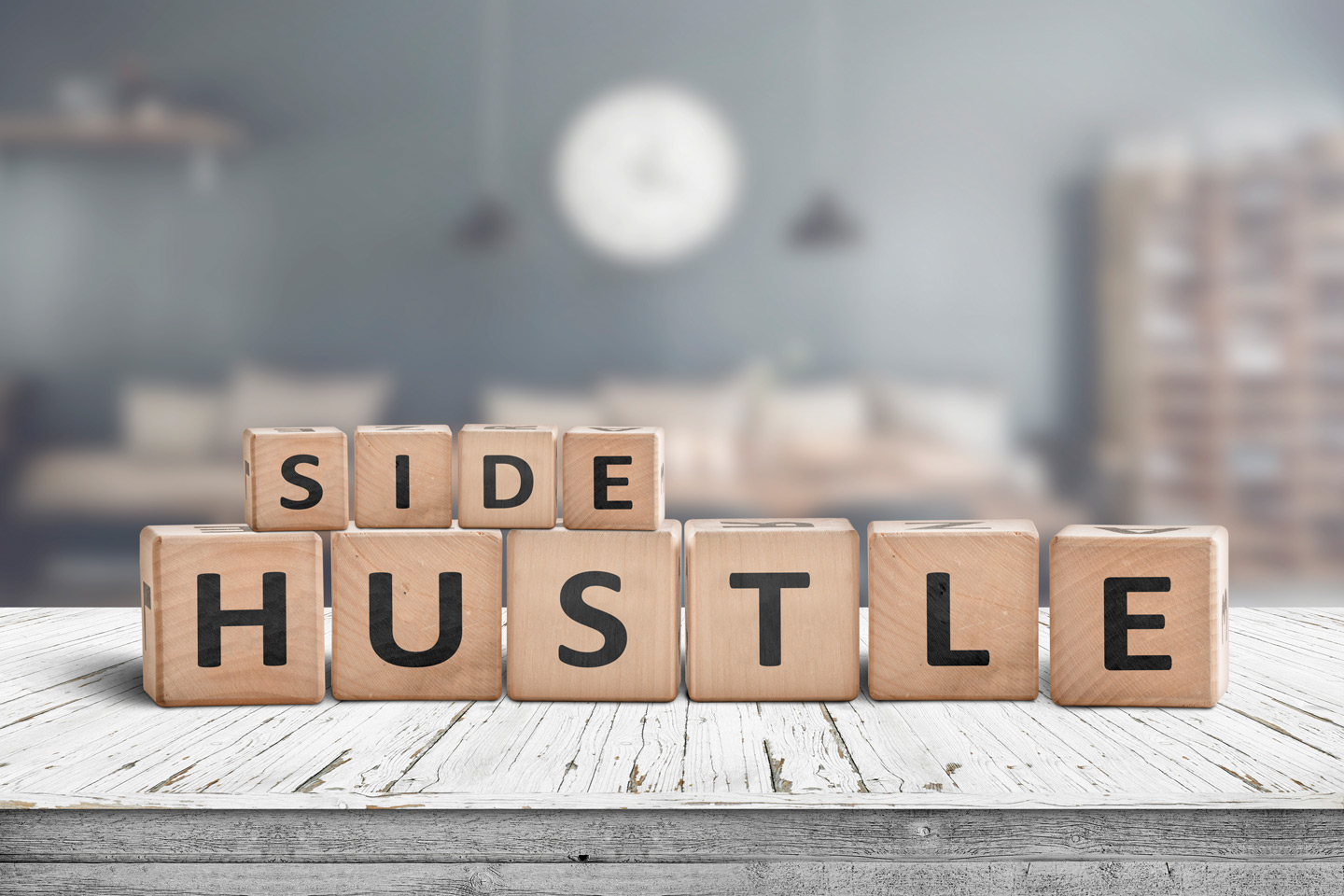 Let's talk about the side hustle. That thing you do alongside your current job to make a little extra cash, whether it's selling products online, freelancing, teaching music, walking dogs, or something else. It has become the American way.
One in three Americans works a side gig these days, and a recent survey discovered 24% of the population plans to start one this year. And, it's not just a U.S. phenomenon. Side hustles nearly doubled during the pandemic, with a 72% increase worldwide.
These stats show the growing popularity (and perhaps necessity) of working extra hours to earn additional income. In many cases, a job doesn't offer the chance to work overtime or pick up extra projects, so a side hustle may be the best long-term strategy. It can provide additional cash flow for anyone who has experienced a decline in income and serve as a valuable backup plan if job security is uncertain. A side hustle also allows people to explore new and exciting opportunities while still employed in a full-time job. With all of this in mind, it's no wonder so many people are dabbling in a little moonlighting.
Getting Serious About Your Business
It's not enough to just have an idea. If you want your side hustle to bustle, you need a growth plan for the business. You also need a strategy for time efficiency, which is huge. With a 'day job' on the line, you only have a limited number of hours to work on your burgeoning side business. One of the best ways to tackle both of these (and more) is to launch a website.
Here Are Five Ways A Website Can Boost Your Side Hustle
It forces you to get real about your business plan. As you think about the pages and content needed for your site, you'll end up narrowing your target audience, developing a mission statement, establishing your pricing, defining your products or services, and figuring out how to deliver on your promise to customers.
It gives you credibility. A tech survey reported 56% of consumers don't trust a business without a website. That means without one, your customer pool is immediately smaller. If you want to give your business a real shot, one of the easiest ways is to invest in a website. It not only proves you're a legit company but also makes customers feel safe spending money with you.
It allows you to have more control. Most side hustles start by creating social media accounts, but if that's the only way you can access customers, you're significantly limiting yourself. Networks like Facebook and Instagram have full control of your reach, visibility, and ultimately your success. Things like algorithm changes, privacy laws, and pay-for-reach schemes leave your business vulnerable if you don't have another way to communicate with your people. With a website, everything on it belongs to you. You control how it looks, sounds, and feels. And, you can invite new customers at any time, in any way. Social media may be one of them, but you get to choose.
It helps you get discovered. Did you know 70% of shopping searches happen on Google, Bing, and other search engines rather than on marketplaces like Amazon? This is good news for a small business. Having a website allows you to show up in search results alongside giant companies that have similar products and services. It helps even the playing field. This does come with a caveat. To compete, your website must be fast, secure, optimized for mobile, and written with SEO best practices in mind. Hiring a professional can be incredibly valuable, and it doesn't have to cost a fortune. More on that in a moment.
It creates more hours in your day. As a side-hustler, you have a limited number of hours to grow your business - if you ever plan on sleeping. It's also safe to assume you don't have a large staff. When you invest in a professional website, it's like hiring a team member who's willing to work 24/7 on your sales & marketing, allowing you to spend more time on the actual business.
Ultimately, having a website can boost your sales, build a strong customer base, and give you control over your messaging, ensuring you make the most of every opportunity that comes your way. As a creative studio that specializes in websites, we know this firsthand.
Matchstick Studio has helped hundreds of small businesses across the country build a solid online presence. We've built a platform called Modular Orange that's quickly becoming the hottest choice for side gigs. In fact, we're considering the tagline "Official Website of the Side Hustle!"
Why Modular Orange Works
With Modular Orange, you don't have to mess around with DIY builders like WordPress or Wix. Those take too long to learn. You've got a business to run. If and when you do figure it out, your site can end up looking unprofessional. Not only that, but it may run slow and leave you vulnerable to getting hacked, which is one of the biggest issues facing platforms like WordPress.
Choosing Modular Orange means you have professionals on your side to write, design, and launch your website for you. We only charge a flat rate of $95/month - much like a phone plan with no upfront fees. Our sites are faster than WordPress, mobile-friendly, secured with an SSL certificate, and include hosting and ongoing technology maintenance in the monthly fee.
The platform is built with drag-and-drop features, which means it's simple to change images and content at any time. You can truly own and operate your own site with ease. If you're ready to get this party started, give us a call. We can set up your site in two weeks or less. (If you're really motivated, ask about our website-in-a-day experience!)